Vale – our patron,  Robert Sheldon AM LFRAIA  – 
13 December 1930 – 25 February 2017 
The Haven has lost a true friend.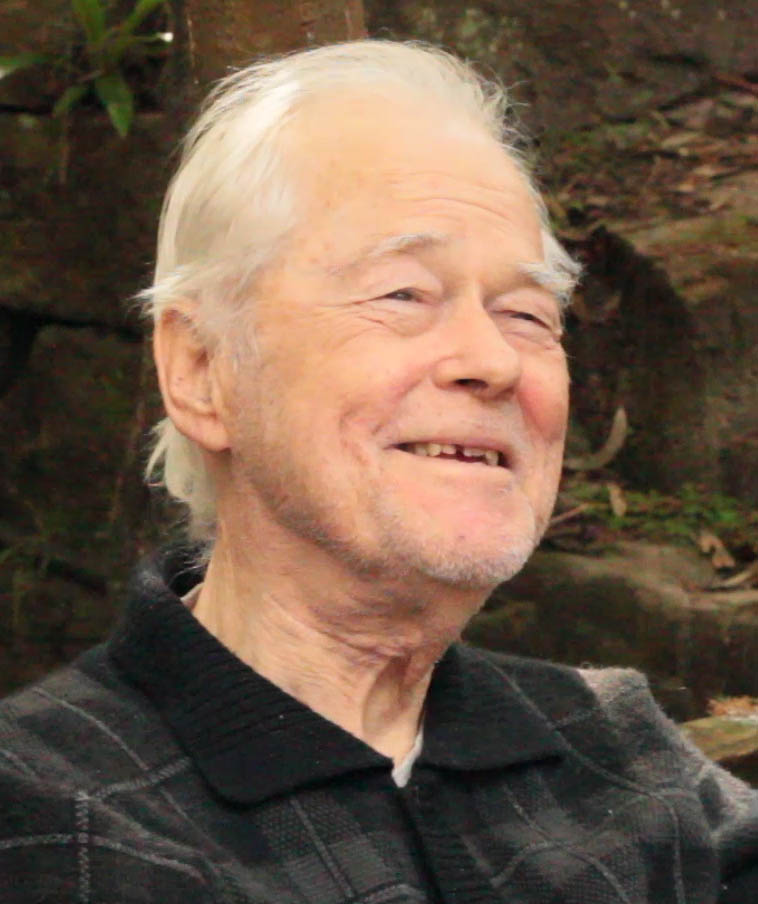 Robert, a resident of Castlecrag since 1969 and a practising architect and director of Robert Stafford Sheldon Architects, from 1964 to 1999, was honoured with a Life Fellowship of the RAIA in 2002. He was a Foundation Fellow of the Institute of Arbitrators and Mediators, 1976, President of the Rotary Club of North Sydney, 1978–1979 (of which he was a member for 43 years) and a Paul Harris Fellow, Rotary International, 1994.
Robert received 16 other architectural awards and recognitions over the years. His practice was general, including all types of housing, commercial buildings and shopping centres and he was a pioneer in the area of kit homes. Kit homes designed by Robert were sold throughout Australia. His practice also extended to Papua New Guinea where he designed a large factory in Lae, the Air Base for PNG Defence Forces at Port Moresby and medium density housing for expatriates on the hill above Port Moresby.
Robert and his wife Trish bought a block of land in the early sixties in Castlecrag and moved into the house he designed for his family in March 1969. Robert was instrumental in the redesign and building of The Haven Amphitheatre and tells the story below in his own words:
'In early 1975 a local committee interested in bush regeneration asked Trish to put on a pageant at the Haven Theatre, which they had discovered buried under weeds and rubbish that Walter Burley and Marion Griffin used to use in the early days of Castlecrag.  It had not been used for some 30 years. The Griffins had used both banks of a local creek at the junction of two streets. The western bank had seats using stone slabs as the vertical face of each row of seats filled behind with a level seat of dirt to the next slab up the hill. The eastern bank was used as a stage with temporary structures built among the stones. In the most exotic performances performers used the stones as part of a sloping bank "stage". Trish asked me to help her when we inspected the site. There were some stones left but almost all had been taken to be used as garden edges etc. The terrain was very rough to use as a theatre without a stage and of course all the seats needed to be rebuilt.
We decided we had to start again and looked at the site anew. My five year old daughter, learning the violin, became our acoustic testing instrument allowing us to confirm the proposed location of the stage as being correct. We decided to build a theatre-in-the-round, as we had seen many times in Europe, with a timber stage over the creek.  Gaining approval from Council to build a theatre on public park-land, particularly when the upper half was on the road reserve was difficult and took more time than expected. Then there were floods in the north coast, so our timber framing was late being delivered.
We were left with 11 days to build the stage and the seats on the west bank before the first of nine performances of Salome, the first production in the new theatre, in March 1976.
The theatre has been completed, over the years, with seats on the east bank and dressing rooms and storage underneath including an extension of the stage with a meeting area below and wiring throughout for power and sound.  A committee of Willoughby City Council, of which I am a member, has been managing and improving the theatre since its opening.
The most satisfying part of this project was that hundreds of local young people and their parents were involved. The locals and those from all over Sydney enjoy the productions, particularly the Christmas carols on Christmas Eve, which Trish produced for at least 20 years. We avoid parking problems in Castlecrag's narrow winding streets by transporting patrons by bus from the shopping Centre where there is ample parking. The bus journey encourages people to get to know one another even on the short journey. So a visit to the Haven Amphitheatre always has a picnic atmosphere.'
Richard Newton – President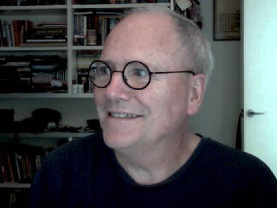 Richard has lived in Castlecrag since 1999. He is currently a consultant in the commercial audio visual industry.  In this capacity he has designed and installed a number of large installations, including traffic control rooms, refinery control rooms,  TV studios and the Motor Show tours of all states.  He has also been a significant supplier of display equipment for the Museum of Old and New Art (MONA) in Tasmania.
Richard was a founding director of several companies instrumental in the introduction and development of entertainment technologies using laser, pyrotechnic and videowall displays, nationally and internationally. He has provided technical support for a number of tours including Cliff Richard, Star Light Express, Prince, Pink Floyd, Jesus Christ Super Star and Vegas on Ice.
Richard is a member of the Workshop Arts Centre (WAC), Willoughby, and has been a board member since 2011.  He maintains an active role in the ceramics division of the WAC, throwing the (more than) occasional pot, and assisting with the technical services and displays of the sculpture, printing and painting divisions.
He is a community member of the Cultural Committee, Willoughby City Council and was purloined about 10 to 12 years ago to the committee of The Haven Amphitheatre by the late Howard Rubie for his technical abilities (including in sound and lighting).

Marlene Vaughan – Vice President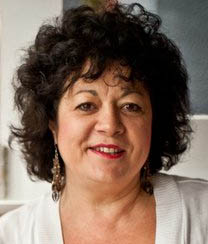 Marlene has been actively involved in music, acting and community theatre productions for the past 20 years.
As an active committee member of The Haven Amphitheatre since 2001, Marlene has been responsible for writing, directing, staging, producing and performing in a number of productions and events, as well as lending a hand in the practical running of the Amphitheatre.
Marlene's Company, Australiana Concepts, is involved in events co-ordination, and she is a professional compere, public speaker, speech writer, vocal coach, teacher of drama and communication skills and has a BA majoring in English Literature and Drama from Macquarie University.
Chris Wren – Treasurer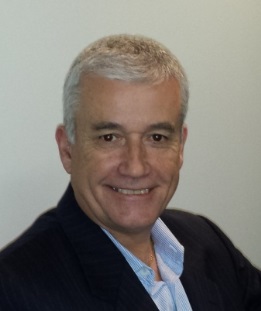 Chris Wren entered the financial services industry as a financial planner in 1984 and has held a wide range of senior management responsibilities, finishing his role as CEO of the Bridges Financial Services Group of companies in 2005.
Chris holds a Bachelor of Education from London University (B.Ed), is a Certified Financial Planner (CFP®) and a Master of the Stockbrokers Association of Australia (MSAA).
He has acted as a Responsible Officer for various Australian Financial Services licences, been a Responsible Executive under ASX market rules and a director of various financial planning, trustee and funds management and administration companies.
Chris is currently a director of Holistic Financial Management Pty Ltd which is a boutique financial planning company operated with his wife Sharie, also a financial planner and licenced through Godfrey Pembroke Limited.
Since 2001 Chris and Sharie, with their son Joshua, have lived in The Bulwark, Castlecrag.
Chris joined the Haven Amphitheatre Committee as Treasurer in 2007.
Chris has an active interest in outdoor activities and is a past President of the All-Wheel Drive Club of Sydney.
Debra Player  –  Secretary         
Debra has lived in Castlecrag since 1997 and is an avid community member having participated in community bush regeneration and more recently with the Haven Amphitheatre Committee.   Her past experience as councillor and past President and Vice President of the Institute of Financial Services for 16 years and her career in banking and finance in senior management roles for 30 years has seen Debra organise and MC major events, provide structure and support to various regions and departments and to head up significant projects.  Debra's skills complement her role in the Haven Amphitheatre Committee.
Lindy Batterham
Lindy's first engagement with the Haven was in 1985, when she was asked to perform in Banksia Dreams, a play written & directed by playwright Michael Bates for and about Marion, Walter  and the Haven Amphitheatre. By then she had been working professionally in Theatre for Young People and community theatre for many years as a writer/performer touring shows to communities and theatres around Oz with the Bunyip Children's Band, Pipi Storm and Walkabout Theatre.  After treading the Haven boards that first time, she was immediately bitten by the Haven mossie (ie bug), joined the committee and has played an integral role in the programming ever since. Lindy was vice president for many years with her close artistic colleague Howard Rubie, and remains the longest serving active member of the Haven committee.
In 1992, Lindy wrote and directed  "Marion's Gift", a large scale community theatre piece celebrating the anniversary of the handing over of the deeds of the theatre to the community by Marion Mahony. It featured the giant puppets of Marion & Walter (presently on exhibit at National Museum Canberra) and involved over fifty local residents.  Over the last thirty years, she has produced an eclectic array of performances at the Haven, including many Spring Festivals featuring theatre for children and their families, Indigenous concerts, a Youth Theatre Festival and supporting many up and coming theatre groups.  She has also been Publicist for many productions/years and remains committed to an ongoing contribution to the artistic program of the Haven Amphitheatre.
Richard Blacklock
My connection with the Haven Amphitheatre has been over four generations and it has been an invaluable part of my family history in Castlecrag. My parents David and Beverley Blacklock were directly associated with the restoration of this community asset in the 1970s; with David contributing to the stage and seating rebuild and Beverley leading the recovery of the site as a bushland theatre.
Through my work as a Bush Regenerator I have been on the Committee since 1996, in recent years briefly serving as Secretary.
In my work I have been careful to retain the unique qualities of the amphitheatre, its native vegetation and the way this helps to retain the acoustic properties and visual aspects for the audiences that attend the performances there. The Haven Amphitheatre is also a place frequented by bush walkers in Castlecrag and is the annual setting for the Carols at The Haven.
Belinda Duckworth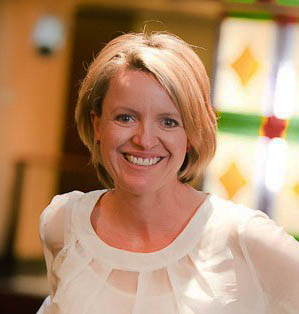 A resident of Castlecrag, Belinda has worked in marketing communications for over 20 years in Australia, Canada and the UK. She managed the media launch of a national breast cancer service and has coordinated several other events and marketing strategies at a local and State level. A passionate musical theatre performer in her younger days, Belinda is now a member of the Capella Choir, 'Hummingsong' which helps raise funds for local women's refuges. A resident of 2068 for 13 years, Belinda is keen to use her marketing communication skills and passion for the arts, to help restore the vision of the Griffins a functional theatre in The Haven Amphitheatre.
Andrew Frazer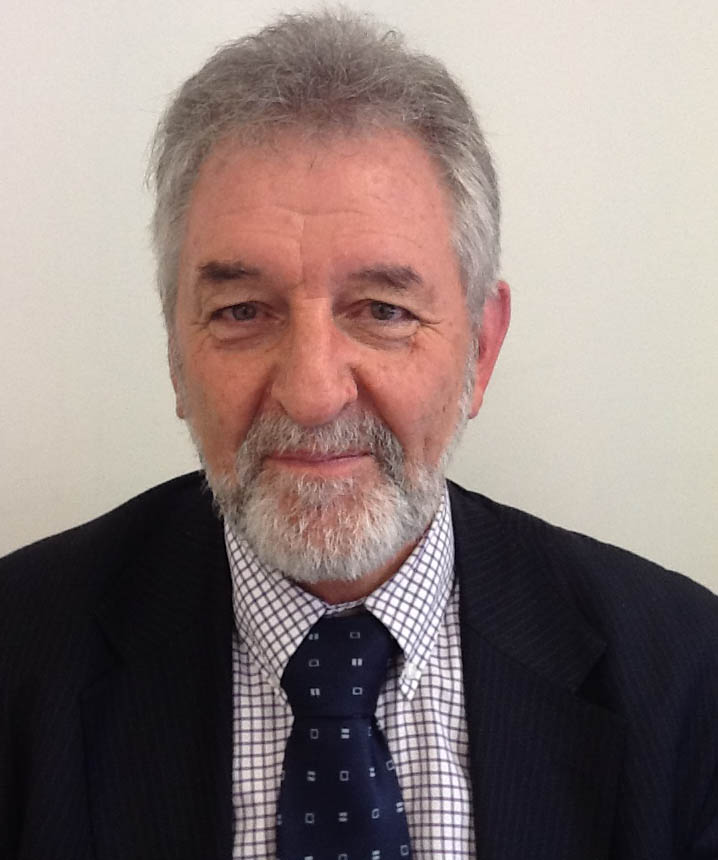 Andrew Frazer is a Fellow of the Institute Of Chartered Accountant and has been a principal in public practice in Sydney's CBD for 40 years. He is a tax agent and a registered company and SMSF auditor.
He has, for many years, been honorary auditor of a number of local community and school groups.
Andrew is in his 30th year as a Castlecrag resident and has been involved with the Haven Theatre for 20 of those years. For five years he underwrote and produced sell-out Christmas-Eve events involving local Churches and local actors/vocalists/musicians of all ages. The undoubted highlight was the entrance of an Angel by flying fox, delivering her wonderful news whilst suspended above the stage.
In his spare time, Andrew is a keen photographer, specializing in covering sporting events. In recent years he has been accredited by Shute Shield, Buildcorp NRC, NSW Waratahs and ARU. 

Stephen Gow
Born Sydney 1949 Have been living in Castlecrag – The Scarp, close to Haven Amphitheatre for 29 years. Graduated NIDA Stage Design Course 1976 Assist Designer/Designer – Queensland Theatre Co. Designer/Production Designer – ABC TV – Gore Hill Sydney – 13 years.
"The HAC with it's professional expertise would fervently like to advance the legacy Of cultural heritage bestowed by the Griffins by continuing the range of performing arts Productions which in the past has been so integral to its constructive operation and successful participation/involvement of the local community.
The resurrection/restoration of The Haven Amphitheatre ASAP is imperative."
Luke Hastings

Luke is a long term resident of Castlecrag, having lived here for most of his life. His grandparents, Eric and Rita Kaye, with whom he lived (and in whose house he still lives) were integral members of the Castlecrag community which restored the Haven Amphitheatre in the 1970s.  He was lucky enough to see the first production following the restoration – Salome, starring Patricia Sheldon.
Luke has grown up with an appreciation of the heritage of Castlecrag, and its unique environment, of which the Haven Amphitheatre is an important element.
Luke is excited to be involved in the next redevelopment of the Haven Amphitheatre, to ensure it continues to be a focus for community activity, and a legacy of the Griffins.
Kitty Hopwood
Graham Jesse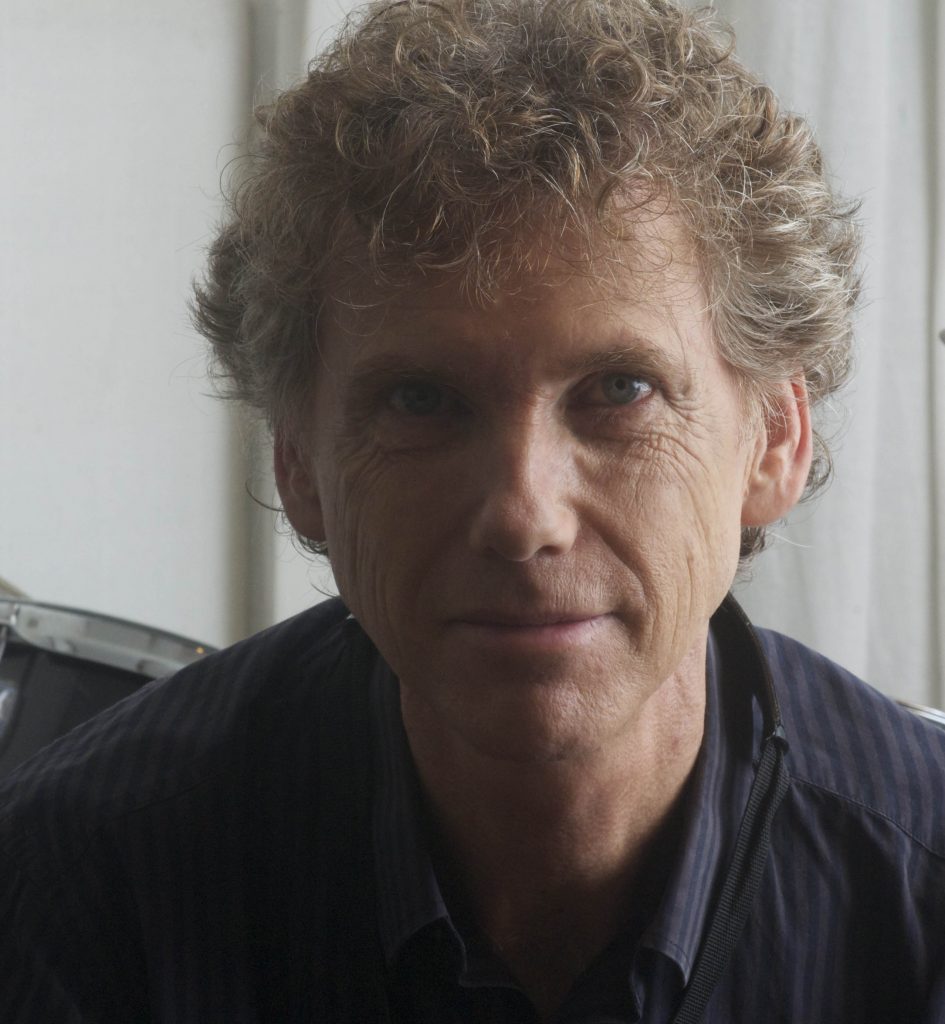 Graham divides his time between performing and writing music. He is an accomplished saxophonist and flutist and for 18 years Graham played in the Channel 9 Midday Show studio orchestra. Also as one of the staff arrangers for Channel 9 during this period, he wrote numerous arrangements and orchestrations for a wide range of performers.
The Sydney Musician's Union voted Graham most outstanding studio woodwind instrumentalist as part of the Bicentennial Music Week Awards, and his composition "Shoalhaven Sunrise" (recorded by the award-winning Sydney All Star Big Band) received an APRA nomination for Most Performed Australian Jazz Work in 2006.
More recently he orchestrated the score for the world premiere of the musical An Officer and a Gentleman, and wrote arrangements of Chameleon and Birdland for the concerts "The A to Z of Jazz featuring James Morrison and the Melbourne Symphony Orchestra" (recorded by and released on ABC records)
Tim Maddren
Tim is a proud supporter of The Haven Amphitheatre. With his company, Hide and Seek Cinema, he put on his first event at The Haven in early 2015. He has since become a member of the Haven Committee.
Tim is well known for being a member of the children's group Hi-5 from 2009 until 2013. With the group he filmed 135 episodes, released 3 albums with Sony Music Australia and toured internationally. Whilst in Hi-5 he was nominated, along with the rest of the group, for two TV Week Logie Awards, two ARIA Awards and an Asian Television Award. Tim has just completed his first of three series', playing the lead role of Logan in The Fo Fo Figgily Show, this is to be launched at MIPCOM early October 2015.
After studying hundreds of scripts as a performer, Tim started working towards his goal of becoming a screenwriter in 2010. His feature-length screenplay 'One and Another' has been invited to join the Australian Writers' Guild Pathways Program; a program for scripts with a high potential for production. This invitation was given after it was one of six scripts to be shortlisted in the 2015 Australian Writers Guild 'What Happens Next' competition.
Tim has also performed leading roles in a number of Australian music theatre productions, the Australian/New Zealand 2007 tour of Fiddler on the Roof, Altar Boyz 2008 with which the cast received a Green Room Nomination. He performed the principle role of Lucas in The Addams Family. In late 2014 finished touring Australia alongside Craig McLachlan in The Rocky Horror Show as Brad Majors.
Tim has a strong passion for the Australian film industry. This has led him to complete short courses in Scriptwriting (AFTRS) and Producing for Film (Metroscreen) and create a company called Hide and Seek Cinema. He is currently an ambassador for the children's charity Circles of Learning and will always remain a graduate from The Western Academy of Performing Arts (W.A.A.PA).
Jack Metcalfe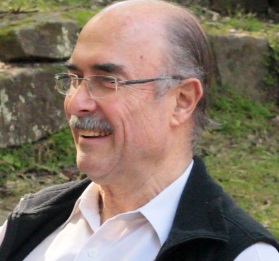 Relevant background
Jack's professional career in sound began as an academic researcher at the post-doctoral level in psychoacoustics, (the psychology of hearing) and architectural acoustics, (the behaviour of sound in built spaces). From the 1970s this included some years as a full time university lecturer in acoustics, several decades of acoustic consulting and varied associated research. As an acoustician Jack specialised in the design and construction of dozens of music recording studios and critical listening and performance spaces. His professional sound engineering experience started as the principal sound engineer on a national tour with a music theatre company in the early 1970s. Since then he has operated live front of house, recording and post production systems for CD and DVD production for various community groups, individuals and shows including the first 5 years of the Castle Cove Jazz Festival. .Jack's community theatre production and performance experience also spans decades. He has operated the sound system for the Haven Amphitheatre since the early 1990s and has also filmed and edited a wide range of audio/video clips for theatre, classical music, rock and jazz. Jack's involvement with community theatre management and production at the Haven Amphitheatre spans more than 20 years.
Angel Neshama
After completing high school at Newtown Performing Arts, Angel went on to complete a Bachelor of Arts in Theatre, majoring in the Anthropology of Performance. She completed a Masters of teaching and works as a High School drama and English teacher. Before having children, Angel collaborated as a performer and writer with 'In Your Space' and 'Version 1.0' in several performances. Angel has been involved in small scale projects as well such a directing short films etc. In the last 6 years, Angel has performed in New Zealand as a backup singer/ dancer in a Cabaret show 'Macombee and the Absolute Truth' and has recently been studying and performing Latin dance (Cuban Salsa, Rueda and Bachata), performing with a team in Denmark in September this year. (2015) Having grown up in Castlecrag, familiar with the Haven Amphitheatre, performing on the stage and being involved in events over the years, Angel brings a passion and understanding about theatre making at the Haven.
Phil Pik
Development and manufacture of Geophysical Instrumentation, Experience Director at Esc Concepts June 2000 – Present (15 years 5 months), Scientist/Engineer at CSIRO February 1972 – October 1999 (27 years 9 months), Experimental Scientist at CSIRO January 1975 – July 1999 (24 years 7 months), Design, development and manufacture of Geophysical Instrumentation for the mining industry. From 1999 onwards continuation in this field in private capacity under my company name ESC Concepts Manufacturing Mining Geophysics Instrumentation, Electrical Engineering, Electronics Engineering, Product Development Product Management Embedded Systems Project Management Automation Engineering Management
Bruce Wilson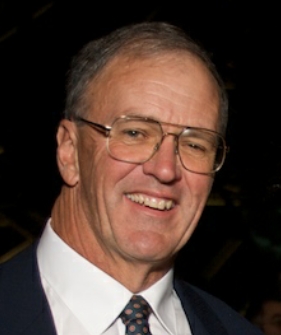 Bruce is a lawyer, business manager and grazier. He has lived in the City of Willoughby all his life. Bruce attended Northbridge Public School where his interest in music and theatre was first aroused playing lead roles in the annual Gilbert & Sullivan productions. He studied piano, violin and voice and was a member of the Conservatorium Orchestra.
Bruce moved to Castlecrag with his family in 1984 and has always been actively involved in community activities. He has served as the President of the Castlecrag Sports Club, the Castlecrag Infants School and the Castlecrag Progress Association. Bruce was very involved in the Save Our School campaign during the 1990's and has maintained a very active interest in the Northbridge Baths Swimming Club since he was a youngster living nearby.
Bruce is a long time member of The Haven Amphitheatre Committee. He has performed there regularly, particularly in the Christmas Carol Concerts, and assisted with maintenance and the practical running of the theatre over many years. Bruce believes it is vitally important to provide opportunities for young people to perform in public in a welcoming and safe environment. Bruce believes that The Haven Amphitheatre provides the perfect opportunity for anyone interested to learn about theatre and performance and have lots of fun in the process.